3 things you can do today in your Bed and Breakfast to give yourself a good chance of generating bookings right now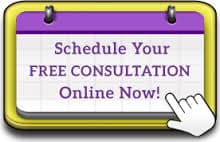 First, here's what I recommend you don't do
Drop your prices
Run a free giveaway or a competition
Post generically or anonymously on social media – what do I mean by this?
         No picture of you
         Linking to your online bookings system
         Linking to anything outside of Facebook
         Hope it gets better
These are short-term fixes from short-term thinking
Why do I say not to do these things?
First, dropping prices, giving stuff away for free is going to bring you guests that will never come back and pay your usual rates, and then you'll be stuck in this cycle of discounting and giving your rooms away for free next time you need bookings today, and it won't stop.
We call this "prostitution"
You could get a reputation for discounting on the fly and your usual full-paying guests will see it, or pick up on it somehow and that could pee them off
If you've got a mixture of discounted and full-paying guests staying at the same time, and they get the opportunity to chat at breakfast, those that got a discount will brag about the cheaper price they paid (because that's what people like that do) and your full paying guests could feel ripped off
So either way, you won't be building a real business based on the principle of discounting or giving stuff away for free
It's not sustainable and you'll be forever spinning your wheels doing it this way
What do you think?
So let's talk about the social media option
If you're in the habit of not posting regularly on social media, posting your availability only when you want bookings, will seem a bit like asking someone to marry you on the first day.  It could work, but probably won't!
If you're posting anonymously, with no picture of you, no trust has been built between you and your network, so why would they take any notice of your availability?
Third, if you're not posting consistently on social media, then the algorithms won't work in your favour and could penalize you by not showing your post to your network, so you're unlikely to get any results from that
Can you relate to this?
What I recommend you do instead
Think longer-term rather than just in short-term fixes
Do some trust-building exercises in advance, so that when you need bookings today, you'll have some credibility, likeability and recommend-ability with your network.
In other words, your network will want to help you
This is key
Have you ever heard the phrase, your network is your net worth?  It's true
So here's some steps you can take to set yourself up to be able to get bookings whenever you want them, today, next month, next year
In the short term
Come up with at least 3 reasons why people need to visit your area this weekend
Create 3 posts for your preferred social media platform
In the posts,
Describe the local activities you're promoting and add an image, preferably one you've taken yourself.
Mention that you have late availability this weekend and that there's a link in the comments below to find out more (don't add any external links to your posts)
Ask your network to share this information for you
Post them out over the next 3 days, making sure to add the external link to your website in the comments of each post.
Respond to ALL comments, even if it's just to say "thank you"
In the medium term,
Turn each of those social media posts into an extended blog post on your website.  Add more images with a clear link to your rooms page from each of your blog posts.
You can now get more exposure by sharing your blog posts over the next couple of weeks (if appropriate) on social media again, this time linking back to your blog posts, for more Google goodness
And in the long term,
so you'll always be able to generate bookings TODAY, whenever today is, is to build a database of your guests, so you can communicate with them regularly by email about all the wonderful things to see and do in your area and invite them to return.
This is by the far the most effective method of filling rooms whenever you need to, but it does take time.  It's a long term strategy, that if you're starting from scratch will probably take 1 – 2 years, so best to start now
If you're new, building a database of guests and keeping in touch with them on a regular basis must be your priority in these next 1 – 2 years
If you're established, I'm willing to bet you've already got a database of guests, hidden away and languishing in your online reservations system that you never communicate with, so you'll need a careful warming up process before you ask them to return again.
We've done this with many of our clients, who are established and created anything between a few hundred $$ and $35,000 in a week in new bookings
It doesn't work for everyone. I would need to take a look at your database first
So tell me, what are you committing to now?
We've got 2 places on our B&B Money Maker Program this month, where we'll take you through a process of putting strong business foundations in place so you'll always know how to attract direct bookings whenever you want them.
If you're at that place right now, where you're ready to do that, just put more info please book a free consultation with me by clicking on button below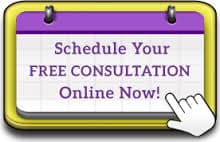 Yvonne Halling is an award winning consultant, coach and mentor for independent hospitality businesses worldwide.  She helps clients to increase their revenue by at least 25% in one season, while working less and having more fun