I just did a search on Facebook for posts relating to booking dot com.
What an eye-opener
Complaints….
False advertising
Poor customer service
Offering deals that directly affect the accommodation providers (without any consultation)
Still taking at least 15% commission
People paying more to be moved up the rankings and then not being moved up the rankings
The list goes on
I asked the question…
"Why are you still working with them?"
Answer – we have no choice
You always have a choice
Choice is one of the privileges of living in a democratic, civilised society
One which our collective ancestors fought for
And if you're reading this, that's where you live
Don't ever say you don't have a choice
Speaking of choice, our Summer Sale is in full swing now, so if you want to take responsibility for your own way of doing business, attract the guests you want and simply have more fun, then CLICK HERE to choose what you most need right now. 
50% off 13 online tools and trainings and two great bundles, until 14th June
See you on the inside
Yvonne x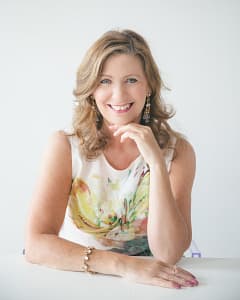 Yvonne Halling helps bed and breakfasts, guest houses, inns and small hotels to add at between 20% and 67% to their businesses FAST.  To find out where the opportunities are in your business CLICK HERE to book a free, no-obligation call with her now
Save
Save