Last week I was at the HOST event in London. This event is for short term accommodation providers and services, not specifically for B&Bs but I wanted to see if there was anything we could use in our B&Bs
The short term accommodation rental market is dominated by technology
Many of the speakers I listened to were selling technology as the solution to everything, but I wonder if that's really the answer
What about the human experience, interaction with guests, influencing their choices to they'll have an amazing experience. Those little nuggets of insider information shared with guests over the breakfast table or with a glass of wine
The up to the minute information about roadworks to avoid, last minute flight delays, a brand new restaurant/bar worth checking out.
Can technology take the place of that? It's trying to
I believe that the personal touch cannot be "technologized" but that doesn't mean that technology doesn't have its place. It does
Technology can be used to reduce the time on repetitive tasks such as sending out emails to ensure guests arrive safely.
To attract new guests on auto-pilot and catch the "creepers" who are looking at your stuff online, but not interacting (there are thousands of those, and you're probably doing the same yourself!)
To make offers to your past guests by automating a series of emails, because one email is never enough
You'll also need your online booking system with channel manager to capture your bookings from all online channels in real time, to avoid double bookings
And of course, you need your website to show-case you and your property and with a well-planned "customer journey" for your website visitors to follow, leading naturally to the booking page
Technology costs money. $10 here, £15 there, €20 on something else. It all adds up and eats into your profit
Don't be tempted by the "shiny objects" and think carefully whether you need this new tech toy, or is it just a gimmick
And remember, your best tool is your creative imagination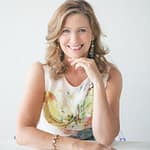 B&Bs, guest houses and inns hire Yvonne to find an extra 25% – 300% in their business in one season, while experiencing unexpected outbursts of joy and confidence. Join her lively Facebook group for free resources by clicking the link below