Starting a bed and breakfast in your home maybe a good solution to drum up some extra income from the kids' old bedrooms now they're empty
In fact Airbnb encourage this and it's taken off like a rocket in recent years
The lure of welcoming people from foreign climes, sharing stories over a glass of something cold while watching the sun go down on your deck is often very appealing, not to mention the extra cash it can bring in
However, there are some things you need to be aware of before you jump in
Having strangers in your home may or may not be something you relish
They won't behave in the same way you or your family behaves
They may make a noise, leave a mess, disrespect your property and furnishings
They will almost certainly need their own bathroom, so you may need to do some conversions
Do you mind strangers sleeping, snoring, watching TV loudly, making love or laughing in the bedroom next to yours, late into the night or early hours?
Can you cope with them fiddling about in the kitchen while making their breakfast, leaving dirty dishes in the sink?
Will it bother you that they come in and go out at odd hours while you're enjoying some private time?
Are you prepared and set up for all the extra washing and cleaning between guests?
What about house rules and communicating them clearly?
Your home is your sanctuary and you may feel violated by inviting strangers into it
You may also have to pay tax on the additional income
Keep this mind
Professional bed and breakfast owners know these things
That's why you will more than likely find that they have designated private quarters away from the guests' accommodation, so that they can have a life as well
You'll find that they put strong boundaries in place as to when they are and are not available to their guests
You'll see that they have house rules around noise, mess, breakages, deposits and check in/check out times
Don't fall into the trap of thinking that it's easy, it's not
It can be very rewarding, but you have to be prepared for it, mentally and physically
Good luck and if you need help with starting a bed and breakfast in your home them CLICK HERE to book a call with me and let's talk.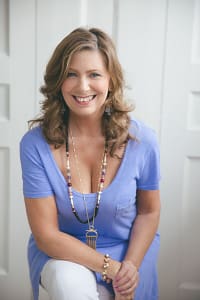 Yvonne Halling is the leading consultant, coach and mentor for the small hospitality industry worldwide.  Her proven and tested strategies allow bed and breakfasts, guest houses, inns and small hotels to add at least 20% to their revenue fast, while having more fun with your guests.
Save
Save
Save