Starting a bed and breakfast for dummies is not about you being a dummy, but about starting a bed and breakfast correctly so you don't fall into the pitfalls that almost everyone else does.
So what are the pitfalls?
First, if you're thinking that finding a lovely property, spending a fortune on renovations, furniture, linens and accessories, opening the doors and people will come, they won't
Not unless you start your bed and breakfast in a massively visited tourist area, and even then you'll have problems which I'll go into in a minute.
It used to be that way, so you can be forgiven for thinking like this.
But not any more
Everything these days is driven by online marketing, price, reviews and the fickle guest
You need to be aware of that from the get go
So yes, you do need a nice property
You do need good beds and linens
You need to know how to cook a great breakfast and serve it with a smile, despite only getting a few hours sleep
But you need to be a kick-ass online marketer too
Unless of course, you want to rely on the online travel agents, like booking dot con for the rest of your bed and breakfast life and hand over a good chunk of your hard-earned cash to them for the privilege.
It's not that they don't have their place, they do.  But they're not a long term strategy
Here's what to do instead…

Take a deep dive inventory into you, your interests, passions and knowledge
Look for an area where you can utilise those interests, passions and knowledge.  For example, do you like mountain biking?  Choose a property where you can indulge yourself.
Do you like wind surfing?  Choose a property where you can get out on the water as often as possible
When you've decided on the area that corresponds with YOU, look for a property.  It could be an already established bed and breakfast, or you could start from scratch.  Established is easier because you'll have clientele (but probably not the right clientele at this stage) and if it's important to generate cash off the bat, then go that route.  If not, do your own thing.
Now you have the "right" property in the right area for YOU
Get a professional to set up your website for the guests you want to attract, leading with your unique value, which are your interests, passions and knowledge, NOT your discounts
Go find your tribes online and interact with them
Develop more products and services that your ideal guests would love to buy that will massively increase their enjoyment
Deliver your amazing unique experience
Ask for reviews and referrals
Go out online and find more of your people
Use systems and technology as your employees where possible
Get help with cleaning and laundry – do NOT do this yourself
Listen to what your guests are telling you and act on it if it feels right
Rinse and repeat for as long as it makes you happy
As soon as it no longer lights you up, sell it and move on
And if you are in a massively popular tourist area, then read the above again, otherwise you'll be forever competing on price, and there's no limit to how low you'll have to go when you go down that road.
This is radical, I know and hardly anyone does this, but trust me, you will stand out from the crowd, make a lot more money and have a heck of a lot more fun, and so will your guests whose experience at other bed and breakfasts has been mediocre up until they found you.
Good luck and if you need help with this extra-ordinary way of starting a bed and breakfast for dummies then CLICK HERE to book a call with me and let's talk.
Yvonne x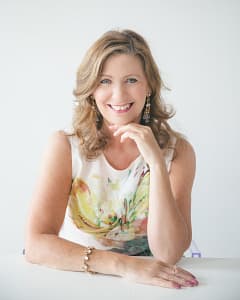 Yvonne Halling is the leading consultant, mentor and coach for the small hospitality industry.  Using her proven and tested strategies on her own B&B in France and then with her clients worldwide,  she will help you to add at least 20% to your revenue fast, while you have more fun with your guests. 
Save
Save
Save
Save
Save
Save