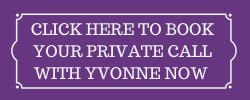 So you've got your B&B working to a point that you're enjoying it but now what?
You're doing well and making money and everyone around you thinks you're amazing, but underneath you feel like there's something more that needs to come through, and that you can't quite put your finger on.
​​Has your B&B run its course or is now the beginning of even greater things for it? Premium offerings, additional revenue streams?
Either way…. Is it time to pivot?.
Maybe you have more dreams and desires that are desperately trying to expand within you, but you're holding back for fear of rocking the boat or destroying your "perceived" credibility, and losing revenue
You know you need to break out of it but you're worried about the consequences to those around you who may not "approve" of your dreams and the boldness you display to make them come true.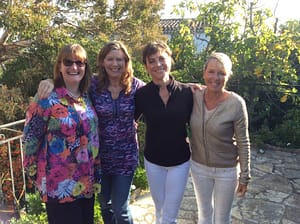 "I've let go of my B&B business. And it was MY B&B business. Mark enjoyed it, but it wasn't his passion. I've cancelled our ResNexus booking engine. My website expires later this month and I won't renew it. We have one more guest who squeaked past us. Mark is going to deal with them. I've let go of that, too. I'm stepping into "Amy, the Writer" I barely know what's happening, but it feels so good" Amy Eddings, USA
You're thinking that now is not the right time, but you're becoming increasingly aware of the amount of time you have left on this planet, and as each year goes by, that little voice inside of you seems to be getting louder.
​Life is a continuous process of evolution and change, and having the courage to step into the flow is the best thing you can ever do for yourself.
Your Bed and Breakfast business as it stands right now, is the current expression of you, but may or may not be the next expression, so how do you know when the moment has arrived to transition out or expand?
"I've let go of my job! After the retreat and speaking with you last week. I went straight home and went to my bedroom. I woke up early and knew that I had to resign there and then. I caught the early bus into Leicester, had a meeting with my manager and by 10am I was back on a bus home…never to return. I feel free!!!!" Karen Kuo, UK
Here's the magic that's available for you during this intimate transformational experience for a small group of ladies only:
Day 1 – "Uncover Your Personal Story"
Reveal the stories and beliefs preventing you from having what you want. Installing new beliefs and your new identity to step into the next version of yourself
​Day 2 – "Cleansing Your Space"
Reveal the story and energy of your property and work in harmony with it – with Sandy Humby "The House Whisperer" who will work remotely on your property beforehand and at the event. This is the same fascinating experience that allowed me to release my own property and move on.

Day 3 – "Getting Down to Business"
The group will brainstorm new ideas and develop your personalized plan. Raise money for a project? Launch an online business? Become a premium B&B? Leave the B&B and start something new? We'll map it all out for you
Day 4 – "Present Yourself"
Create a professional video to tell the world about your vision and philosophy – with a professional videographer to create an amazing representation of you that will position you as someone of value and worth listening to for wherever you choose to go next. This will be a valuable asset for you
Day 5 – "Champagne Celebration Day"
After all our hard work, Day 5 is our celebration – a fun day of exploring, tasting and experiencing this beautiful region of France, giving you a rare glimpse into this fascinating world of bubbly, and the people who make it​​
You'll emerge from this experience as the next version of yourself, ready to take your life and business forward without hesitation​, and with a plan to make it happen
This is your "next level" Special Intimate Champagne Experience
I have reserved your private en-suite room at a beautiful small hotel in the heart of the Champagne region. You'll be treated to the ambience of a fabulous environment and the energy of this ancient region of France
From the moment you step off the plane and out of the airport at Paris Charles de Gaulle, we'll pick you up and bring you to our intimate destination. You'll be pampered, challenged and enlightened
Private luxurious rooms, delicious cuisine, fine champagne, spa treatments and life-altering experiences in good company
All you need to do is to let go and let the magic happen!
This will be a life-changing experience for you. One that you'll look back on as a pivotal moment
Are you ready?
Click on the button below to book your private call with me now – places are limited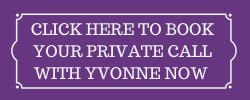 "What Yvonne has done for me is hard to put into words. The mindset leap has been astounding. My confidence has blossomed; I have clarity as to my direction; I am no longer paralysed by fear; I have my relationship back and it is better than before; it is hard to find anything better than that but the best thing is that finally I feel I am moving forward
If you are like me, feeling stuck, lost, not living up to your potential, feeling fear, feeling like you are not good enough, wavering on the edge, wondering whether to make the leap, then trust me coaching with Yvonne is like having someone hold your hand and guide you. She isn't afraid to ask the difficult questions, and shine light in your darkest closet. She is your biggest supporter, generously sharing her experience, and the shift is truly life-changing." Sue Jaycock, UK