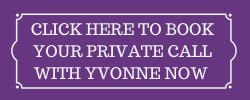 Having the courage and audacity to speak directly into the lens of a camera is a hugely transformational experience, and that's why on Day 4 of our Special Champagne Experience Retreat in March 2020, I have invited a professional videographer who will create a spectacular video asset for you to position you with your message and philosophy in your business.
We'll make you look good and sound good, and help you to speak directly to your ideal guests making you the obvious choice for them, when they're searching online.
Just one video asset I created made me "internet famous" and the same could happen to you when we help you to get over yourself and speak from your heart to theirs.
Day 4 will complete your transformation, and tomorrow on Day 5, we get to celebrate 🙂
Book a call with me now to find out if this is the right next step for you now