If you're running a bed and breakfast, guest house or inn, then you'll know already that there are a gazillion people out there ready to get you more likes on Facebook, build you a brand new shiny website, install their favourite snazzy online booking system, even offer you a whiz-bang low cost CRM system but unless you yourself understand the fundamentals of how to put these tools to use, you will be at the mercy of what they think is right for your business.
And more often than not, it isn't
Especially if you're taking "free" advice from another B&B owner or innkeeper
What worked for me, won't work for you
Why?
Because my guests are different to your guests
My location is different to yours
You are not me
You are YOU
Here's what will work instead
A deep understanding of the principles of business in this industry based on what you know about your guests, your area and yourself
The basic, timeless principles of business
How to attract guests
How to enhance their experience by offering them more products and services that increase their spend with you
How to have them coming back and referring you to their networks
These fundamentals represent a solid, strong foundation for your business and your peace of mind and without them you will be tossed around like a cork on the ocean in a hurricane, ready to be swept away by the next wave.
If you invest in learning these principles, so that you deeply understand them, then you can interpret them for your specific situation.
It works every time
Occasionally, you'll get a bad review
Sometimes someone will trash a room
You may even get a no-show or a last minute cancellation
No matter, move on
Get back to the basics again and focus on your fundamental systems to keep your business wheels turning, serving your guests in your way, and you'll be alright
Yvonne x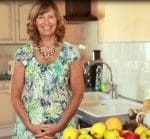 If you're ready to learn how to be YOU in your business, step away from listing with big online travel agents, charge more for the value you offer and have the confidence to run things YOUR way, and you're ready to join a supportive group of others on this path, then check out Bed and Breakfast Marketing Breakthrough Program by CLICKING HERE
If you join during August, you'll get additional bonus trainings tailored to your specific situation, and a special reduction as we launch our new online learning platform 🙂  CLICK HERE for full details
Save
Save
Save