Running a bed and breakfast, using The Energetics of Guest Attraction for your B&B, Guest House, Inn or Small Hotel where YOU are one of the reasons people are choosing your place.
Believe it or not, there is an energetic connection between you and your ideal guests that only exists in the "unseen" realm.  In other words, we can't see it.
The guests you are meant to attract have a need much deeper than the one they are presenting (ie: I need a room) and that need is something only you can fulfil.  It's all energetics and hidden in the super-conscious realm.  Both you and they are completely unaware of it when they book, but something in the unseen realm made them choose you.
It was just a feeling
You may think you're running a small hospitality business but the reality is you're running a spiritual gift exchange business, and the more you access this gift within you, the more guests you will attract who need what you offer, and the more successful, fulfilled and happier you and your guests will be.
If you don't yet know who your ideal guests are, then keep paying attention to who is showing up.  They are a direct reflection of the level of access you currently have to your "soul" gift.
The most powerful expression of your gift, the one you have absolutely no conscious awareness of because it resides in your super conscious (your soul) is activated in the presence of your guests' desire for it.
You just need to pay attention
Yvonne x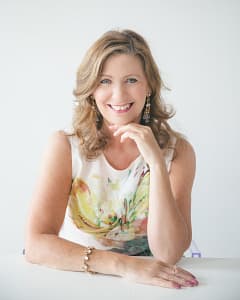 Yvonne Halling is an award winning online marketer and former B&B owner who helps B&Bs, guest houses, inns and small hotels worldwide to add at least 20% to their income quickly while having more fun.  CLICK HERE to book a free no-obligation call with her now, if you're ready for a leap in income and happiness
Save
Save
Save
Save
Save
Save
Save
Save