How to start a bed and breakfast with no money is not so difficult if you can find a current bed and breakfast owner who wants to sell, but hasn't found a buyer.  Maybe they want to retire and are needing some kind of income from their property, so you could offer to pay them rent which would be created from the rooms you sell.
The average life span of a bed and breakfast business with one owner is 15 years.  Some do go on for 30 years, many quit after just 5.  So take a look around your local area and find out who needs to sell and make them an offer.
You would need to demonstrate that you can firstly, take care of their home and secondly, make the income you need to make to support yourself and pay the rent to the owners.
You'd need to ask good questions of the current owners about their occupancy rates, the revenue they generated over the past 3 years so you can know for certain that the numbers add up for you to be able to make it a viable venture for all concerned
What you don't want to do is take over someone's property when repairs have not been maintained, or there is no core base of guests that you can market to.
Many B&B owners do not build a database of their guests to whom they would be able to make offers from time to time, and just rely on people coming back of their own accord.  This means that there is always a constant need to attract new guests, and if you're good at that, then you'll be OK.  If you're not, then I suggest you get really good at that
In fact, I suggest you get really good at online marketing and social media, and then your skills will be in demand anywhere you go, and especially if you want to take over a bed and breakfast with no money
If you're really keen to buy a bed and breakfast with no money and the renting option does not sound a good fit for you, then maybe you could negotiate a private mortgage with the current owners.  You would then be paying the loan back to them instead of a bank.  Some owners have done this successfully, but you would need a legal team to draw up the documents to protect both parties.
Whatever you decide, I wish you good luck in buying a bed and breakfast with no money.
There are many ways to "skin a cat"
Just do it
Yvonne 🙂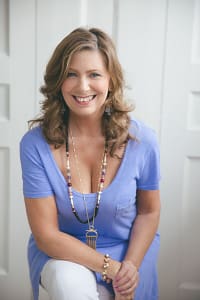 Yvonne Halling is the leading consultant, coach and mentor for the small hospitality industry.   CLICK HERE to join her Facebook group for lots of resources and wisdom
Save