Over the weekend, I went to France to do some "work" on my house there.
You may or may not know that I closed my B&B in France at the end of 2016 and the property is now for sale.
In fact it's been for sale on and off for the past 4 years.
I wondered why no-one had bought it
I wondered why no-one had expressed any interest in it, or even looked at it
I found out why over the weekend
You see I had a "contract" with the house
I had thought in the past that my husband was holding on to it
But it was me
Unconsciously
I remember visiting the house 17 years ago when we were looking for a property to convert into a B&B
It was the first property I looked at
I rejected it outright and looked at around a dozen others, and rejected them all
Suddenly, one day, I had the urge to go visit the first house again
And as soon as I stepped inside, I immediately saw the potential of what it could become, which I hadn't seen before
As I walked around the house, I imagined in my mind how it could look and how I could turn it into something really beautiful.
It was as though the house had wrapped its arms around me
It was now mine
That house has served us well
I didn't want to leave it earlier this year, but I knew I had to
I had an emotional attachment to it that was preventing me from expanding and growing as I knew I could
So my friend and energy healer, Sandy Humby and I went back there over this past weekend and we cleared the "contract"
I am now free to go
I'm excited now about what will unfold
Do you have a property that you can't sell and you don't know why?
Email me at yvonne@bedandbreakfastcoach.com
There could be a story that needs resolving before you can let it go
Yvonne x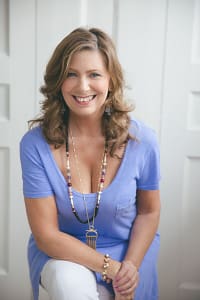 Yvonne Halling helps bed and breakfasts, guest houses, inns and small hotels to attract direct bookings, reduce commissions to online travel agents, fill rooms in the low seasons and charge more.  Need help?  CLICK HERE to book a free no-obligation consultant with Yvonne now.
Save
Save
Save
Save