Many years ago, when I was just starting out, a woman called me up to book a room in my B&B.
She sounded charming so I booked her (and her little, well behaved dog) in
I didn't bother to ask her any questions about why she was coming, or if the dog needed any special preparations, or if she had any special dietary requirements
I didn't even ask her what time she'd be arriving
I just assumed (at the time) that she would let me know
And she did
And then she changed her mind
Several times
And when she eventually turned up, with the dog, it was late at night
She had all kinds of reasons for being late
I felt a bit resentful to be honest, but I let her in
She began to complain about the room and its facilities (clearly stated on my website, which she had obviously not read)
She asked for a better room, but I was full and couldn't offer her that
She went on and on about this not being what she expected
I started to feel really annoyed with her
Couldn't wait for her to leave, never to return
This incident taught me a lot of things
I had a lot of loose boundaries
I was afraid to state my terms and conditions clearly
I was "prostituting" myself to grab anybody and everybody with money
I never again wanted to feel the feelings of resentment and annoyance with my guests
Guests need to be totally up to speed with what they're booking – the room, the facilities, times at which they can arrive and leave, what is and what is NOT permissable
This cannot be left to chance
It's unprofessional and sloppy
Me being in good energy and clear of all resentment and irritation is key to their experience
If you can relate to any of this and you're ready to put great boundaries in place, and to understand why it's important to be totally free of all resentment and irritation with your guests, then CLICK HERE to check out an online training called "How Your Mindset, Psychology and Attitude Affect Everything" – it's on sale today for just $32,50 (50% off)
If I'd known then what I know now, well…… that woman would never have set foot in my B&B.  In fact she wouldn't have even called me in the first place
It's all energy ????
Yvonne x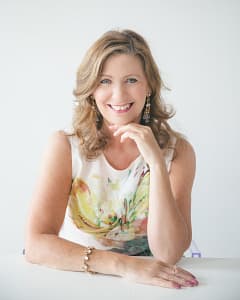 Yvonne Halling is a consultant, coach, mentor and award winning online marketer.  She helps bed and breakfasts, guest houses, inns and small hotels to add at least 20% to their income FAST! 
CLICK HERE to pick up her free report "Make More, Work Less While Adding Huge Value to Your Guests (and your bank account)
Save
Save