Do you want to know how to run a bed and breakfast successfully?  Here's what I hear all the time:
If I don't do something, I'm going to have to sell, close down, call it a day
I've done everything I know how to do, but it's just not working
I'm so tired
I'm broke
I can't do another year like last year
It doesn't have to be that way.
Here's Amanda's story
"I had been running my B&B for 18 years and if I'm honest during the last two, I hated it.  I had signed up to booking dot com and the guests were not people I wanted to welcome.  They disrespected my property, left without paying and I was running around after their every wish or command.
And I was paying commissions for this!
I hadn't put my prices up in years because the B&B next door hadn't put theirs up and I was too afraid to charge more in case no-one came.  When I did the maths, I was running a glorified hobby business, losing money and having to be constantly bailed out by my family.
I just kept thinking that next year it would be better, but it was just getting worse.  The turning point came when I accepted a guest late at night and he tried to assault me.  I had to call the Police who took him away, and I became frightened in my own home.
I'd had enough.
When I first started working with Yvonne, I didn't understand anything at all.  I was completely illiterate on the computer and the technology just baffled me.  She was so patient and kind with me, no question was too dumb and it didn't matter if I had to ask the same question over and over, she just kept answering me, with no judgement or criticism.
And for the first time in my life, I really felt that someone actually cared about me and my business.
In just a few weeks, we had a system in place to increase the amount my guests spend with me (and increase their enjoyment) and I discovered that I was not only making more money doing this, I had saved myself more than £2500 this year by charging for things I was previously giving away for free!
Who knew?
Yvonne encouraged me to put some clear boundaries in place so I could spend more time with my little boy, and have my life back.  Before I felt like a slave to the business, now I've set it up so it works for ME, and guests love how I'm running it now.
I feel respected by them and my confidence has gone through the roof.
With such a huge boost to my confidence, I increased my prices by almost 30% and bookings are still coming in.  I can hardly believe it!
I first set a goal to increase my business by 20% this year, and then I raised that goal to 40%.  By the middle of April, with the bookings I've already had plus those booked in for later this year, I'm already half way to reaching that goal!  It's just amazing!
The thing that's made the biggest difference is the way I now see myself, and the way I now show up in the world, for my guests, for my family, for my staff and most of all for myself.
Yvonne believed in me before I believed in myself, and step by step I started to see, and now I'm a totally different person.  It's like the old me is dead, and this is the new me now and there's no going back. I'm just so excited about my business and my life.
I've even booked a holiday at the end of the season.  A long-time dream to take my son to see Father Christmas in Lapland is now coming true.
I'm happier than I have been in years achieved more than I thought possible and have money in the bank…
Don't waste another minute as it will cost you £££££'s
Speak to Yvonne.  I can't recommend this wonderful caring lady enough"
Amanda Clark, Plasllwyd Victorian B&B, Llandudno, North Wales, UK.
It's your turn now.  This is your life.  Don't waste another minute of it
With love and blessings
Yvonne x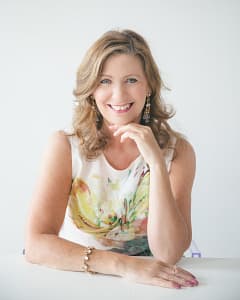 Yvonne Halling is the leading consultant, coach and mentor to the small hospitality industry.  Working with Yvonne will add at least 20% to your income and increase your happiness levels.  Download her free report "Make More, Work Less While Adding Huge Value to Your Guests (and your bank account) here.
Save
Save
Save
Save
Save