When I first opened my B&B, my husband was working for Moet et Chandon, and one of the perks of working for a company like that is that everyone was given an annual quota of champagne that we could buy at low prices.  I know…..right?
I seem to remember that the quota was 92 bottles a year.
Well, even though I loved champagne,  even I couldn't drink that much!
So we served it up in the B&B to our guests.  And of course, everyone loved it.
Because of the limited quantity available and the general availability of this brand worldwide, we didn't offer it for sale and no-one asked.
When we returned to France in 2009 to re-open the B&B, my husband was no longer working for Moet and we started to serve local champagnes from our village.
Not only did I serve local champagne, I told the stories behind them, about how they were made, about the people who made them, about their children and about the location of the vineyards (which were surrounding our village) and I served them in personalized glasses.
I was now also able to offer these champagnes for sale, plus organise private visits to the champagne producers' houses, something not available to the general public.  Guests loved this.  It allowed them to take home the memories of their time with us and share them with their friends and family.
As you can imagine, sales took off like a rocket.
In just a weekend, we would often sell several cases of local champagnes.
And each year, we'd get repeat business from guests who needed to stock up on their now favourite champagnes.
Nice.
On our group coaching call yesterday, one of our clients had a lightbulb moment and realised that she had been trying to copy what others were doing without much success and was having a "I need to be ME!" moment.
And when she started offering something that was uniquely hers and that she enjoyed, she discovered her "champagne", and the sales started rolling in.
Rather than look at what everyone else is doing and trying to copy because it looks profitable or it looks easy, what can you come up with that is totally and uniquely YOU?
And it must be something that you can relate to and you're happy to offer
What is YOUR "champagne"?
Yvonne x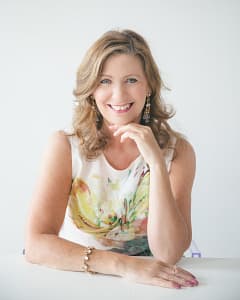 Yvonne Halling is the leading consultant, coach and mentor to small hospitality owners.  Pick up a copy of her free report "Make More, Work Less While Adding Huge Value to Your Guests (and your bank account) by CLICKING HERE
Save
Save
Save
Save