This Challenge is now over, but you want to know how to create offers for your past guests so you can generate bookings on demand, then CLICK HERE to book a free session with Yvonne
Have you been sending out newsletters but not getting many bookings?
One of the three essential systems we must have in business is a way to have our guests come back again.
Repeat bookings are way cheaper than attracting new guests, both in money and in time
Sadly, most B&Bs, guest houses and inns rely on luck or hope.
And then end up facing the low season with a sense of dread because they don't know how they will survive.
I've seen this so many times, it breaks my heart
But the good news is, there is another way
Sure, there are a couple of things you need to have in place to do this properly and when you get it right, you can generate bookings on demand, in the low season, high season, off season, rainy season or whichever season you choose.
Because you decide when you want the bookings and you let people know you're open for business and give them good reasons to come back
One owner I'm working with right now has just generated £24,000 in extra bookings over the past 2 weeks, from this one little strategy and what's even more important, she had a lot of fun doing it.
Now, I'm not in any way suggesting that you can make £24,000 in 2 weeks
I can't guarantee anything
What I can say that is if you don't make offers to your past guests, on a regular basis, sure as eggs are eggs, you're not going to be able to generate the extra bookings when you need them.
So are you up for a FREE challenge?
Starting on Monday 7th August (full moon) for 5 days, give me 15 minutes of your time each day, and I will show you
Why you need to be capturing your own customer data and what that data can do for you.  I will show you exactly where you can find the data you already have and how to pull it out from wherever it is now so you can put it to work for you
How to segment your customer data so you can make specific targeted offers to different groups of your guests and why this is important
How to identify and decide on what to package up and offer when the bookings start trailing off so you can extend your season and make extra money
How to select a part of your customer database that would most likely be interested in your new offer
What to say to them and how to get that offer to them as easily as possible
Are you in? It's FREE!

This Challenge is now over, but you want to know how to create offers for your past guests so you can generate bookings on demand, then CLICK HERE to book a free session with Yvonne
Yvonne x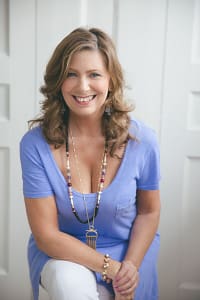 Yvonne Halling helps bed and breakfasts, guest houses, inns and small hotels to reduce commissions to online travel agents, attract more direct bookings, fill rooms in the low season and charge more.   Book a free session with Yvonne by CLICKING HERE

Save
Save
Save
Save
Save
Save