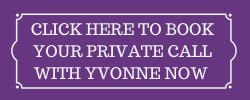 Attracting international guests to your bed and breakfast is my sweet spot, because at my B&B in France, I focused only on international guests, and didn't try to attract any French people whatsoever.  Not because I don't like French people, in the same way as I didn't take children, not because I don't like children either, but because I had to focus only on where and to whom I could add the
most value
This is business, so adding value was my primary concern and for me, those guests were international
Over the past couple of years, it's been difficult to welcome international guests, but this summer, it looks as though many countries have relaxed their restrictions, so why would you want to welcome international guests?
They generally have more money to spend so will pay higher prices for what they perceive as a value experience
They don't generally know where to spend their tourist dollars and that's where you come in
They have no idea about local prices, what's high or low and need your guidance
Everything is unfamiliar
They don't know how to make the most of their stay, or have the best experience, and you can guide them with that too
I'm willing to bet you're doing all that at your property, when they visit you, but what you may not realize is that, for international guests, all that has to be obvious to them before they choose you as their place to stay
And that means you being online
Intentionally creating content that educates, entertains and engages those guests you want to welcome, international (or domestic).
In my experience, one of the biggest obstacles to hosts showing up online, is that they lack the skills and they lack the confidence or willingness to learn them
Because let's face it…
– It's way easier to get stuck into the laundry or cleaning than it is to go out and shoot a quick video of something interesting going on in your area
– It's far easier to spend time and money making the rooms prettier, or the garden even more lovely, than it is to invest in learning how to write educational blog posts about different aspects of your area, designed to get noticed by Google and thereby your potential guests
– And it's way easier to ruminate over what to serve for breakfast than it is to build your online network of friends, contacts and connections to grow your business and reach the international market
I get it
You're a host
And a good one, I'm certain of that
And, if you want to attract those wonderful international guests, think of it like extending that excellent hosting into the online world
– On your website
– And on social media
The online world revolves around people looking for things, and people providing things, and when those looking, find those providing, it's a win for everyone.
And there are two facets to this process
First is the functional or transactional side
To be findable on the world wide web, you'll need to make sure that your website is search-engine optimized which is the art and science of matching what you offer with those looking for it. It means that when visitors land on your website, they know they've found what they're looking for
Your web designer or webmaster should be paying attention to search engine optimization, as part of their professional services, during the set up phase, but you can't just leave it there.  Your website is a living organism that needs regular attention to keep it fresh and interesting for the search engines.
Learning how to write search-engine optimized blog posts will help you to create extra content for your website, that will get Google to take notice of you.
Do you know what your main keyword phrases are?
Now let's look at the relational or emotional side
When someone on the other side of the world finds your website, through their own online search, the first question they'll have is.. is this for me?
So you'll want to be conscious of those first few words they'll read, so that they can immediately identify themselves.  Don't talk about yourself and your awards.  At this stage, they don't care.  They just want to answer the question in their minds – is this for me?
Once they've decided that it IS for them, then they'll look further, so you'll want to have a clear journey for them to take to the booking button, so that they get all their questions answered along the way, feel they can trust you, and feel confident enough to hand over their card details and pay you the deposit.
Questions like….
Who are the hosts?  Is there a picture or better still a video of you and your story on your website?
What are the rooms like?  Do you have good images and enticing descriptions of all your rooms or are you sounding a bit like an estate agent?
What is there to do in this area?  Do you have a running commentary in the form of blog posts about what's going on in your area, or was your last post more than 2 years ago?
And then naturally, they might want to check you out on social media
From a functional perspective,
How many social media accounts are you represented on?  Remember they're all free!
And how do we know it's you?  Is your branding and messaging consistent around the web so we can easily identify you?
And from a relational perspective
What do you look like and sound like on social media?
Are you actively promoting your area, or your discounts or worse, a political agenda?
Again, your excellent hosting skills need to be represented right there on your website and on social media to attract international guests.
Don't just save that for when they arrive.
The biggest obstacle is short term thinking and then reacting to adverse situations on the fly
Could you think a bit more long term?
Building up a strong online presence is going to take an investment of work, time and money to learn these new skills
In my experience, it will take at least 1 year, possibly 2 if you're just starting out, so the best time to start is now
That doesn't mean you'll have to wait up to 2 years to see any results, they will start to happen almost immediately, but to lock in your reputation and presence online as the "best source of information around" you'll need to keep up the momentum for more than a couple of weeks.
If you're at the stage now where you know you need to change, then we have a couple of spots on our B&B Money Maker Business Transformation Program. 
If you'd like to find out more about how we work with both new and established owners, then just click on the button below to book a free 15 minute call with myself, to see if we're a good fit