So in the news today, the online travel agents such as Booking dot com, Expedia, Trivago etc, have been exposed for making false claims about prices, availability and showing only the properties where clicking through means they get paid more
This is hardly surprising, as big companies such as these are only ever concerned with money. They have to be, because other people have invested their money in them and become shareholders, and when you have shareholders, you have to pay them.
So we know it's all about the money, but what we didn't know before and know now, is that they will stop at nothing to make more of it, even if it means lying and misleading the public.
A report out today by the Competitive Markets Authority (CMA) in the UK has been featured on the BBC's website HERE, largely due to the good work of the UK B&B Association
Here's what the CMA found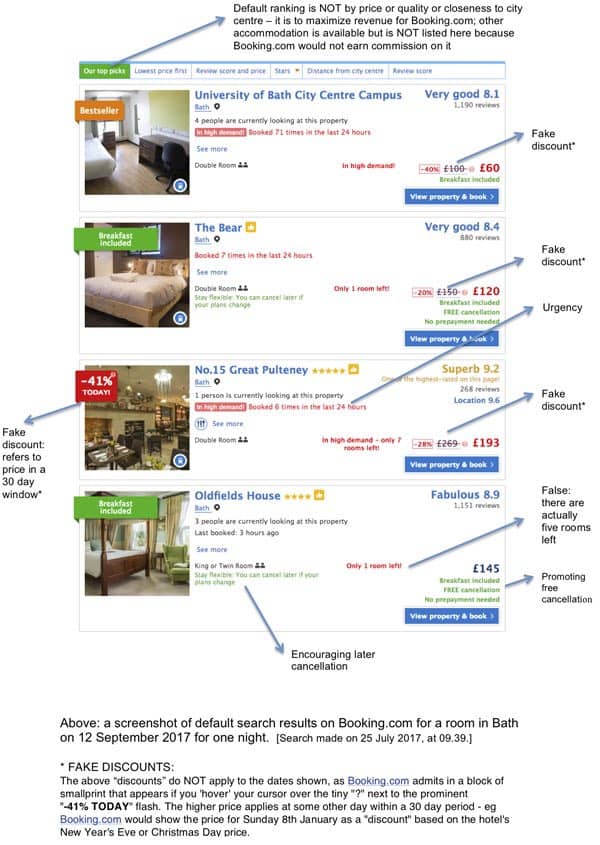 What does this mean for people trying to book their next weekend away, business trip or even their summer holiday/vacation?
Use the online travel agents as a search engine only, and when you've identified the properties you like, search for their own websites online. Be careful though, as the OTAs have very often hi-jacked their websites and paid Google to put their names at the top of page one but with a link to booking dot com – yet another dodgy practice
And Google itself is encouraging searchers to use their Big Blue Button (linked to all the major OTAs) by making it bolder and bigger than the grey link to the owner's website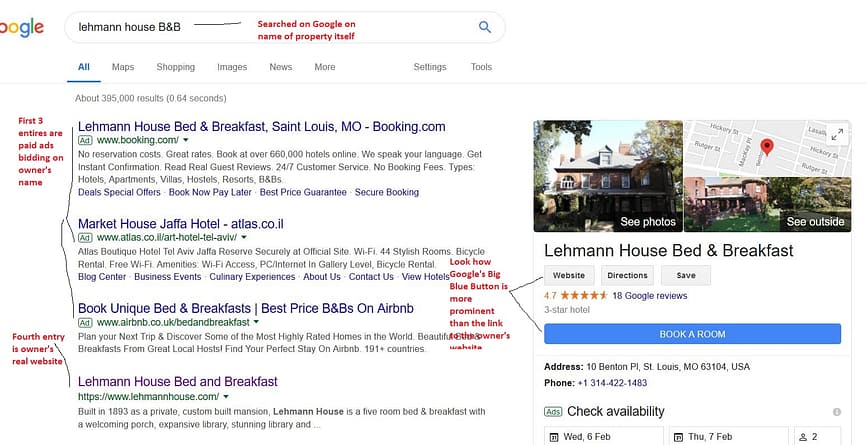 So make sure you're clicking on the real website, (ie: avoid the first few listings you see) then you can make contact with the owner and #bookdirect, saving you money, and ensuring you get the best experience they offer, because the truth is that they don't much like the online travel agents either.
You'll also be contributing to their local communities, keeping people in business and doing your bit for humanity
Doesn't that feel better?