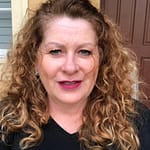 Around 2.5 years ago, having spent over 20 years in her publishing business, Mary Hughes decided she'd had enough talking about and promoting other B&Bs in her magazines, and now she wanted to own one herself.
She invested over $1m in her property, creating a gorgeous venue, and knew she needed help with the business of marketing and promotion
She studied hard and implemented fast, and everything was going well
Until covid-19 hit us all
However, Mary has increased her business by 37% in 2020 so far and aims to double that increase by the end of the year.
Watch this video to see how she's doing it
Whatever the world or the economy is doing, there is always a way for you to succeed. You just need the right recipe for your specific situation
Book your free Business Breakthrough Call with me now to get YOUR recipe for YOUR success
Yvonne Halling is an award-winning Business Consultant and Mentor for independent hospitality businesses worldwide, where her clients typically increase their business by 25% – 67% in one season while working less.  The side effects are sometimes unexpected outbursts of joy and happiness.