One of the threads in the Facebook group last week was around charging for extras, and specifically children, and I thought you'd find the comments interesting.
Overwhelmingly and unanimously everyone said YES and here's why….
Children are often more work than adults.
They sometimes spill or break things
They sometimes knock things over
They can leave a mess to clear up
They sleep in sheets and use towels that have to be washed afterwards (like everyone else!)
They sometimes need a special breakfast prepared for them
They're naturally curious and often wander into spaces where you don't want them to go, so you always have to be aware of them in the house, which can take up more of your time and energy
So what should you charge for them?
It depends…
But first, I'm curious to know why you might be taking children?
Unless you're running a children-centric activity-type establishment that would be a child's paradise, here's some reasons to say no to them and their doting parents
Other peoples' children are not interesting to other guests who may not feel comfortable about them being there.  Other guests may have booked a special occasion away from their own kids only to be confronted with someone else's offspring.
They can sometimes stifle proper adult conversation, where certain topics cannot be discussed
They are prone to interrupting, to get their parents' attention if they feel they're being left out
They often run around because they have more energy than adults, and this could be noisy
They distract the parents who cannot relax and enjoy your hospitality when their antenna is always on red alert
And then there's the nappies/diapers left in the bathroom bins!
This is not to say I don't like children, I do
Very much actually
But as guests at my B&B?
No
Keep in mind that you are running a business, not a kindergarten
Be specific about who you welcome and who you don't
You're not obliged to take anybody and everybody
Still want to take children and don't know how much to charge?
Charge whatever you need to charge so you don't feel resentful or disrespected
This applies to everything you do
It's YOUR business, YOU make the rules
Yvonne x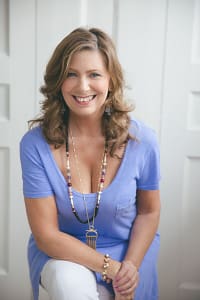 Yvonne Halling helps B&Bs, guest houses, inns and small hotels to attract direct bookings, reduce commissions to online travel agents, fill rooms in the low seasons and charge more.  For more on charging for extras, CLICK HERE to pick up her free report "How to Make More, Work Less While Adding Huge Value to Your Guests (and your bank account) now.
Save
Save
Save
Save
Save
Save
Save
Save