Buying a bed and breakfast can be many a corporate employee's dream and so I want to address the points to look out for when buying a bed and breakfast
First, you'll need to check that it has all the necessary permits in place.  You don't want to be faced with some kind of unexpected bill because the previous owner forgot about planning permission for that beautiful secluded cabin that is always the first room to be booked.  Not only will you have to pay the bill, but you'll lose income until you've paid it.
Not a great start to your dream business.
Next, you'll want to check the accounts to make sure that everything is up to date.  Many bed and breakfast owners do not keep good accounts especially if some of the income has not been recorded for some reason.
When buying a bed and breakfast, you'll also want to check the condition of the beds.   After all, good beds are essential for a bed and breakfast as this is where the majority of income will come from.
You'll also want to check the condition of all the furniture.  Chairs or sofas that aren't comfortable won't do you any favours with your guests
Check also the condition of the plumbing system.  When the bed and breakfast is fully occupied, can the hot water system cope with multiple users at the same time?
Next, take a look at the website when buying a bed and breakfast.  If it doesn't have a website, you can be sure that they really don't have a viable business, so what are you buying apart from the property and furnishings?
Without a website, an online booking system and deposit taking processor, the guests will be forced to pick up the phone or send an email and wait for the reply.
Studies show that although some people still do prefer this process, the majority of potential guests want an instant booking facility, so when buying a bed and breakfast, make sure that these crucial systems are in place
You'll also want to take a look at the social media presence.  Bed and breakfast business owners who aren't using social media to build relationships with potential guests (not necessarily attracting bookings) are much less likely to be operating a viable business.  Social media presence is vital for attracting guests and positioning
If the bed and breakfast you're buying is listed with the online travel agents, check to see how much they paid out in commissions during the past, as this will be a good indicator of how much you will have to factor in when running your numbers, especially as you begin your journey into this world.
These are just some of the tips for buying a bed and breakfast.  If you'd like to find out more, then book a free 1:1 call with me and I will help you to evaluate your dream bed and breakfast business before you lose your shirt
Yvonne x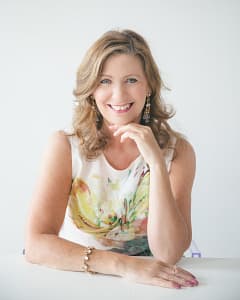 Yvonne Halling is the leading consultant, coach and mentor to the small hospitality industry.  Start by CLICKING HERE to pick up her free report "How to Make More, Work Less While Adding Huge Value to Your Guests (and your bank account)"
Save