Over the past couple of weeks, I've been trying to communicate with the owner of a B&B in Australia.  They had purchased a couple of our online training modules and emailed me to say they'd had a problem downloading.
I responded but for some reason my email didn't reach them.  It showed up in my own inbox – I've no idea how that happened.
So next, I went to their website and sent them a message via their contact form.
It worked!
And they responded saying that their normal inbox was having problems
So all was resolved!
Except it wasn't
When I responded to their alternative email, that seems to boomerang (pun intended) back to my own inbox too!
What the heck is happening here?
So eager to help them with their original downloading problem, I went searching for them on social media
This'll work, I thought
But no!
They aren't on social media!
I checked everywhere
How can this be?
So this morning I had a brain wave
I'll phone them!
In Australia
So I did, and guess what
There's something wrong with the phone line and it wouldn't connect
You couldn't make this up, could you?
Is your technology working for you?
Have you checked to see if your social media links are still linking to the places you want them to link to?
Does your contact form on your website work?
How hard are you making it for potential guests to get in touch?
Technology, links etc. do sometimes break
Go do a check and see that it's all joined up and working
And http://timeinabottle.com.au if you see this – I'm still trying to connect with you and help you download what you purchased.
Final try will be semaphore – look out for it ????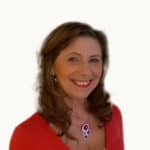 Save
Save
Save
Save
Save