Is your bed and breakfast for sale?
Here's some ideas on how to make it the best ever bed and breakfast for sale in your neighbourhood.
First, make sure you have your accounts up to date, so a prospective buyer can see at a glance just what an amazing business you have created.
Next, give your website a spruce up, making sure you've got lots of great photos displayed, and current blogs showing, so that your website looks alive and kicking, not dead and neglected
Make sure you have collected names and email addresses of your guests and not left them to rot inside your online booking system. This will be a huge deciding factor for your prospective buyer, because hardly anyone does this. What this means is that your new buyer will have a ready-made list of past guests to whom they can make an announcement about themselves as new owners.
Take a look at your social media activity, and make sure you've been posting regularly so that your prospective buyer can see that you've been paying attention online
Have a booklet of your systems and processes from guest check in/check out procedures, to cleaning processes, to everything that happens at your bed and breakfast
Include a walk-through on how everything works so that the new owners have a ready-made "turnkey" business to slot into and hit the ground running.
Have a list of tradesmen that they can call on when things need fixing, which they invariably do.
Have all your service contracts ready to hand over, such as utility companies etc.
In other words get ready for a sale, even though you may not yet have someone lined up to buy your bed and breakfast, there are preparations to be made so that you are expecting a sale to go ahead quickly.
If you're willing to go a little deeper with this, then let me suggest that you do a "leaving ritual" on your property, so that you are energetically handing it over to the new owners. You can make up anything you want, but make sure that you speak directly to each room and let it know that you're ready to leave and that you welcome in the new owners.
I know this sounds a bit "out there" but what have you got to lose?
Give it a try and then come back and post in the comments below, what happened for you.
It could be an emotional experience and that just tells you that maybe you've been holding on to the property in some way, as you've so enjoyed your bed and breakfast experience there. Or maybe your children grew up in the house and you're having trouble letting the memories go.
All of these energies mean that no-one can buy your bed and breakfast as long as the energy is not cleared.
Good luck with everything
Yvonne x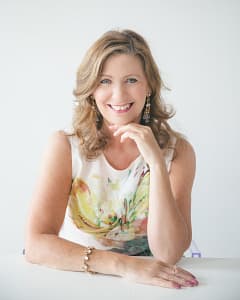 Yvonne Halling is the leading consultant, mentor and coach for the small hospitality industry.  CLICK HERE to book a private 1:1 call with her to get her advice on your bed and breakfast for sale
Save
Save
Save
Save
Save
Save
Save