Looking for bed and breakfast jobs?  Read on….
Working in the hospitality industry can be both a pleasure and a curse.  The pleasure is welcoming great guests who love what you do, and the curse is that if you let it, it can take over your life, especially if you're small and don't have a team.
Here's some information to help you decide…
What do you love doing?
Welcoming guests
Delighting your guests with unexpected happy surprises
Cooking
Doing dishes
Making a nice home
Chatting with strangers
Cleaning toilets
Doing laundry (a lot of it)
Garden maintenance
Home maintenance
Online marketing
Building a website
Managing the website
Managing your database
Attracting guests
Making offers to past guests to get repeat business
Social media interaction
Managing complaints
Doing the books
Counting the money
Some of these bed and breakfast jobs can be outsourced to others, so if you don't tick all of the above (and there is more) then be very specific about what it is you do enjoy doing, and make a decision NOT to do the things you don't enjoy.  All of these tasks are necessary, but not all of them need to be done by you.
You are now not just an employee, you are the CEO of your own business, so be sure to have the attitude that corresponds.
I want to encourage you to differentiate between the tasks that bring you guests and the tasks that don't and then you should be focussing on the tasks that bring you guests, and then giving them your amazing experience.  Nothing else.
You can't do everything yourself
Even if you're small
You'll reach burn out very quickly and that won't serve you or your guests.
It happens to so many bed and breakfast people.  Don't let it happen to you.
Yvonne x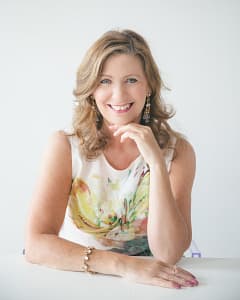 Yvonne Halling is the leading consultant, coach and mentor for the small hospitality industry.  Clients typically increase their business by between 20% and 67% in one season, raise their happiness levels and have a heck of a lot more fun.  Start by CLICKING HERE to get her free report "Make More Work Less, While Adding Huge Value to Your Guests (and your bank account)
Save