I've had some questions that I'm going to answer here. I recommend watching the short video below for the full explanation of each question, plus reading my answers below.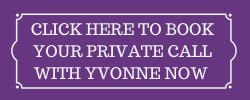 Just one more day until we begin our 6 month journey with a small group of lovely owners who are ready to breathe new life into their existing business, or start a new hospitality business from scratch in the right way
Question 1 – How does the program work, and what's included in the program?
Great question.  We have an online learning center where you get log in details and you go and study 24/7 whenever you like.  There are 6 modules, covering 4 essential pillars of your business:
Strategy – your online promise, brand, messaging and positioning making you the "go to" B&B in your area, for the guest you most want to welcome.  We cover your website set up, your online booking system, blogging and search engine optimisation to be found on Google and attracting those lovely guests
Structure – how you deliver on your online promise, on the ground at your property, even if you're not physically there.  We cover meeting guests' expectations, taking care of them during their stay, hiring and taking care of your small team, your money and most of all, taking good care of yourself to avoid resentment and burnout
Systems – your 3 essential systems to attract new guests without relying on online travel agents forever, making juicy, compelling offers (not discounts) to your past guests to get them to return, thereby creating bookings yourself whenever you need them, and attracting new guests into your world, so that when they're ready, they'll choose you
Scale – adding more revenue streams to your business, so you rely less on guests, and more on your creativity and passions to increase your bank account, while having more fun
In addition to the online learning center for you to study whenever you wish, and which you have access to, forever, we support you via 6 monthly live coaching calls, private Facebook for help between the calls, plus any ad-hoc 1:1 support you might need
Question 2 – What if I don't have a business yet, will it still work for me?
You need to at least have purchased/moved into your property for our program to work for you, so when you've done that, we'll be here for you
Question 3 – How much time do I need to spend on the program?
You'll need to carve our 4 – 6 hours per week to study, implement, ask questions and tweak
Question 4 – How long will it be before I see results, and what kind of results can I expect?
That depends on how quickly you implement!  Some clients see an immediate change in their fortunes, simply because they've taken the first step to get the help and support they need.  Others take a little longer.  If you follow our program, show up for the live coaching calls and ask questions in the private Facebook group, I can guarantee you will see positive results in your business.
As you probably know, I'm prohibited from giving you earnings guarantees. And besides, your results will really relate to how much you dig in and take advantage of everything included in this program. (And remember, we're here supporting you at every step of the way.) My previous students rave about the results they have achieved from working with me. GO HERE to review some of our clients' testimonials.
Did you have more questions?
There's just one more day to make a decision and there's just a couple of spots left.  Can you afford to wait any longer, living on a hope and a prayer?
Email me at yvonne@yvonnehalling.com with your questions
CLICK HERE to book a free 15 minute call with me
Yvonne x